We are your residential exterior cleaning specialists!
Have unappealing mold stains, dirt, pollen or dust around your home?
We can help! We'd love to hear about what needs to be cleaned at your home!
We can provide the following services at your residence:
–Exterior mold stain removal–
We can do this on any home and any surface. Our process is safe and effective.
–House Washing Package–
We can safely wash the exterior of your home removing any unwanted stains, dust, dirt, webs, pollen etc. Windows (streak free) and patios (we can safely move furniture if needed before we start. If you have never had your house washed it needs it!
–Pool Decks–
We can remove stains or mold accumulation on or around your pool area. We carefully remove all furniture before spraying and can also spray off outdoor patio furniture if needed.
–Patios–
Whether it is a small front door patio or a backyard paradise we can get your patios looking like new again. We do NOT use high pressure and this will NOT hurt stained concrete in any way. We very carefully move your patio furniture before we spray and move it back to its original spot when we finish.
–Outdoor Cooking Areas–
When we clean built-in outdoor cooking areas we are very careful with mans best friend (grill) and your appliances. We polish all outdoor kitchen appliances and leave them ready for entertaining. We do NOT leave behind any unwanted overspray or mess.
–Windows–
We can clean all of the windows on any residence. We take our time and make sure they are done right. Have high windows? We can reach them!
–Driveways, Garages, Sidewalks–
We can remove any unwanted mold, oil, or tree sap stains from any flat surface concrete.
–Roof Soft Washing–
Our roof soft washing packages are effective and safe. We use very low pressure (under 150psi) to clean the surface of your roof (We do not pressure wash roof -this is bad practice). Our process does not remove granules off of your roof and it will also not void the warranty on your roof. It will remove all of the black stains associated with mold and algae on your roof and keep them away.
–Gutter Cleaning–
Our gutter cleaning is top notch. We do not blast out your gutters with a pressure washer. (this can force water into the interior of your home). We carefully scoop all debris from the gutters and dispose of into trash can. Once the gutters are completely clear of debris we then lightly rinse with the pressure of a water hose. During this step we are checking for leaks, gutter grading/slope and downspouts free flowing. When we are finished your gutters will be ready for the next big rain.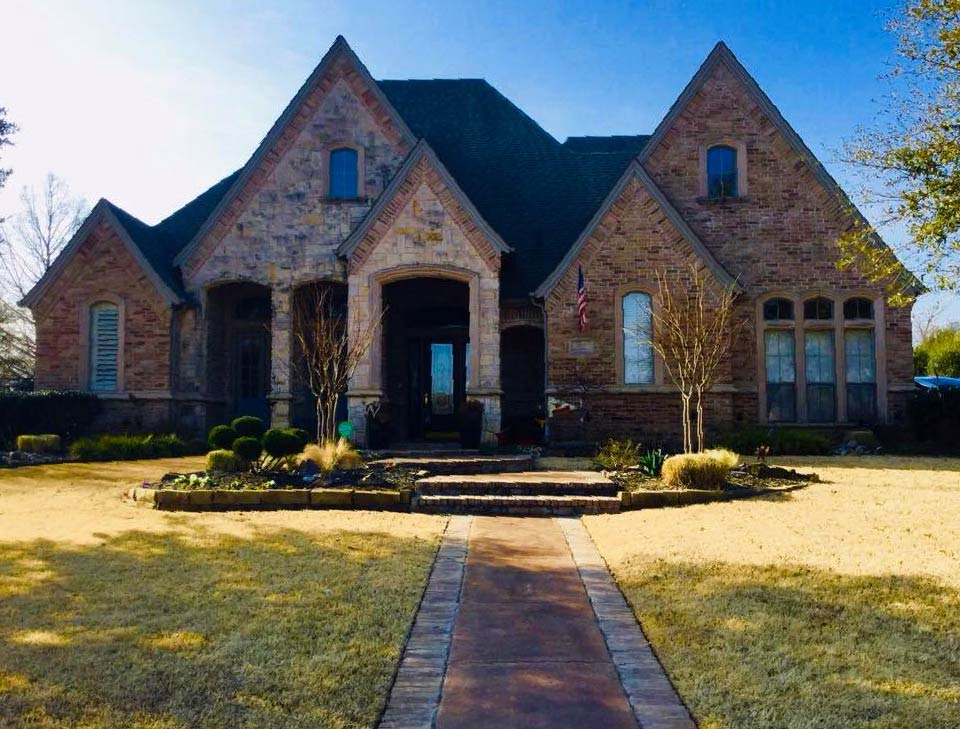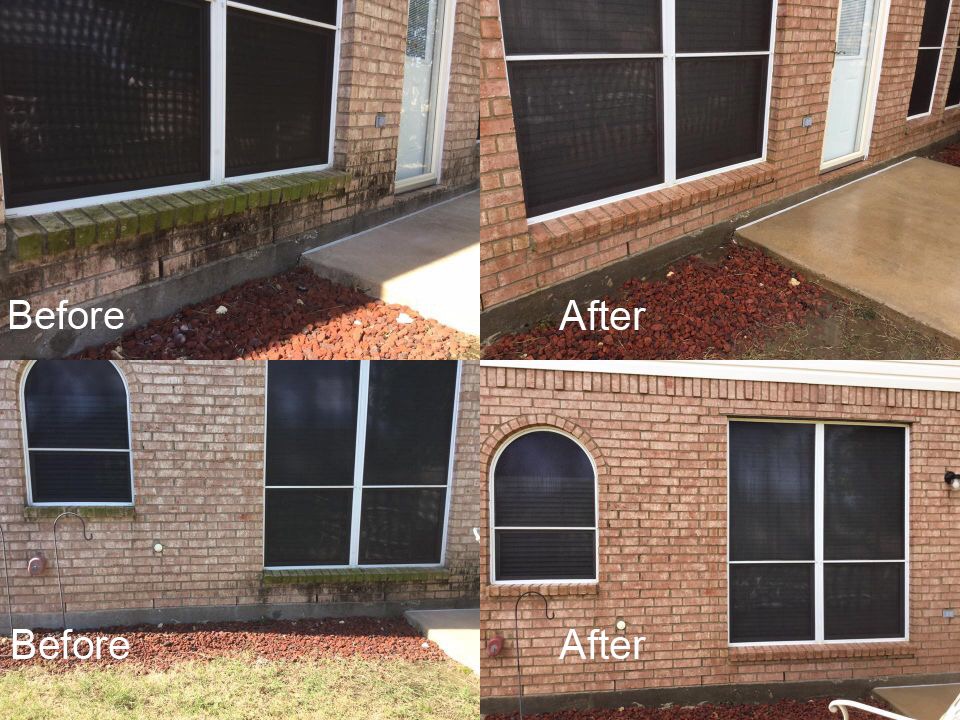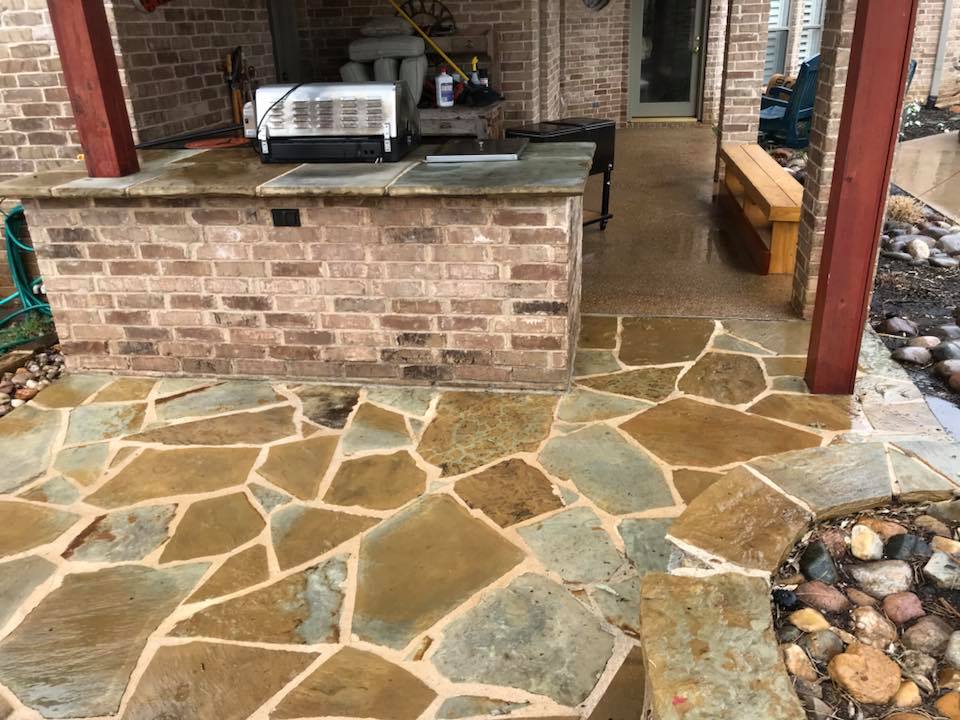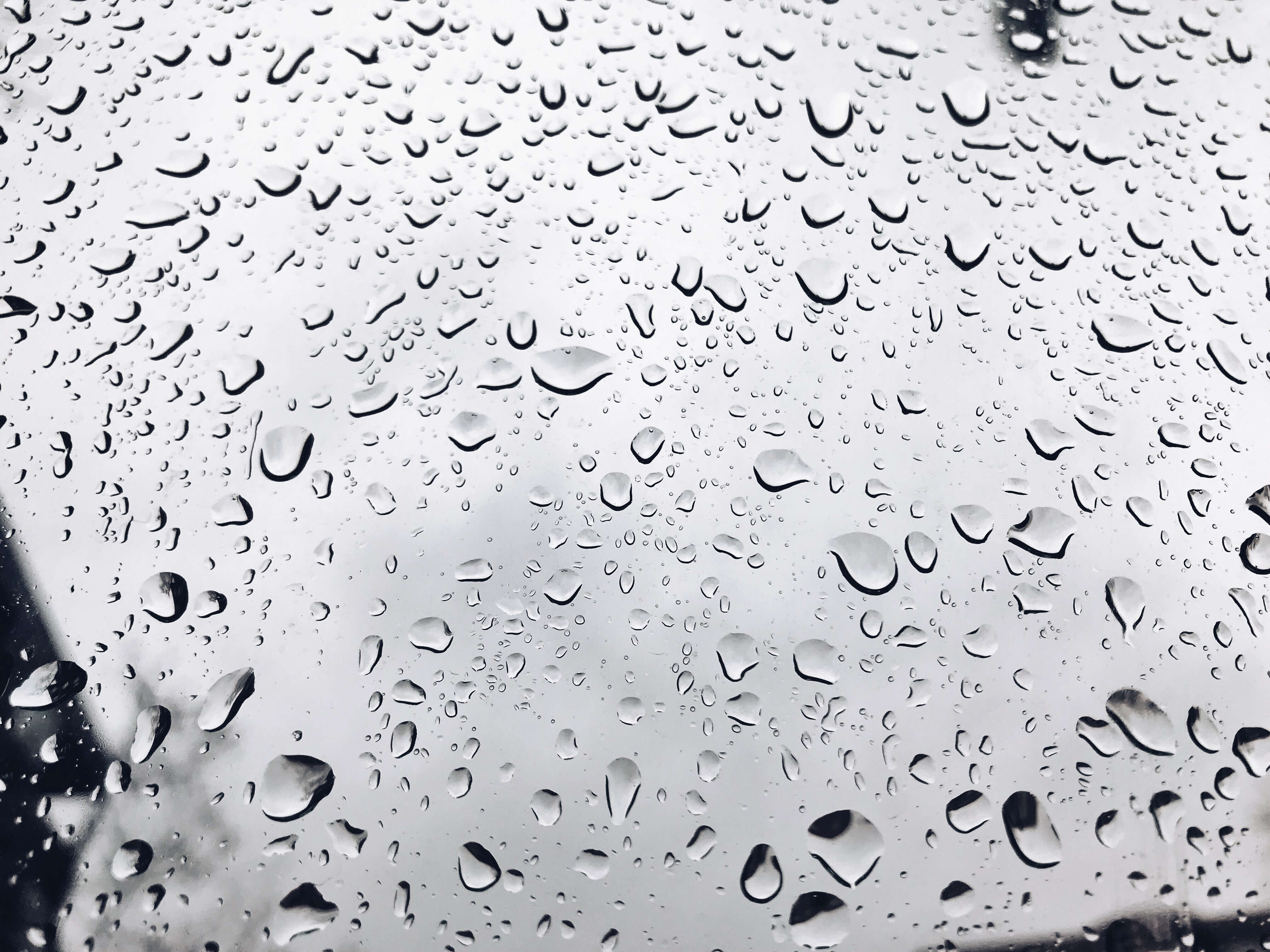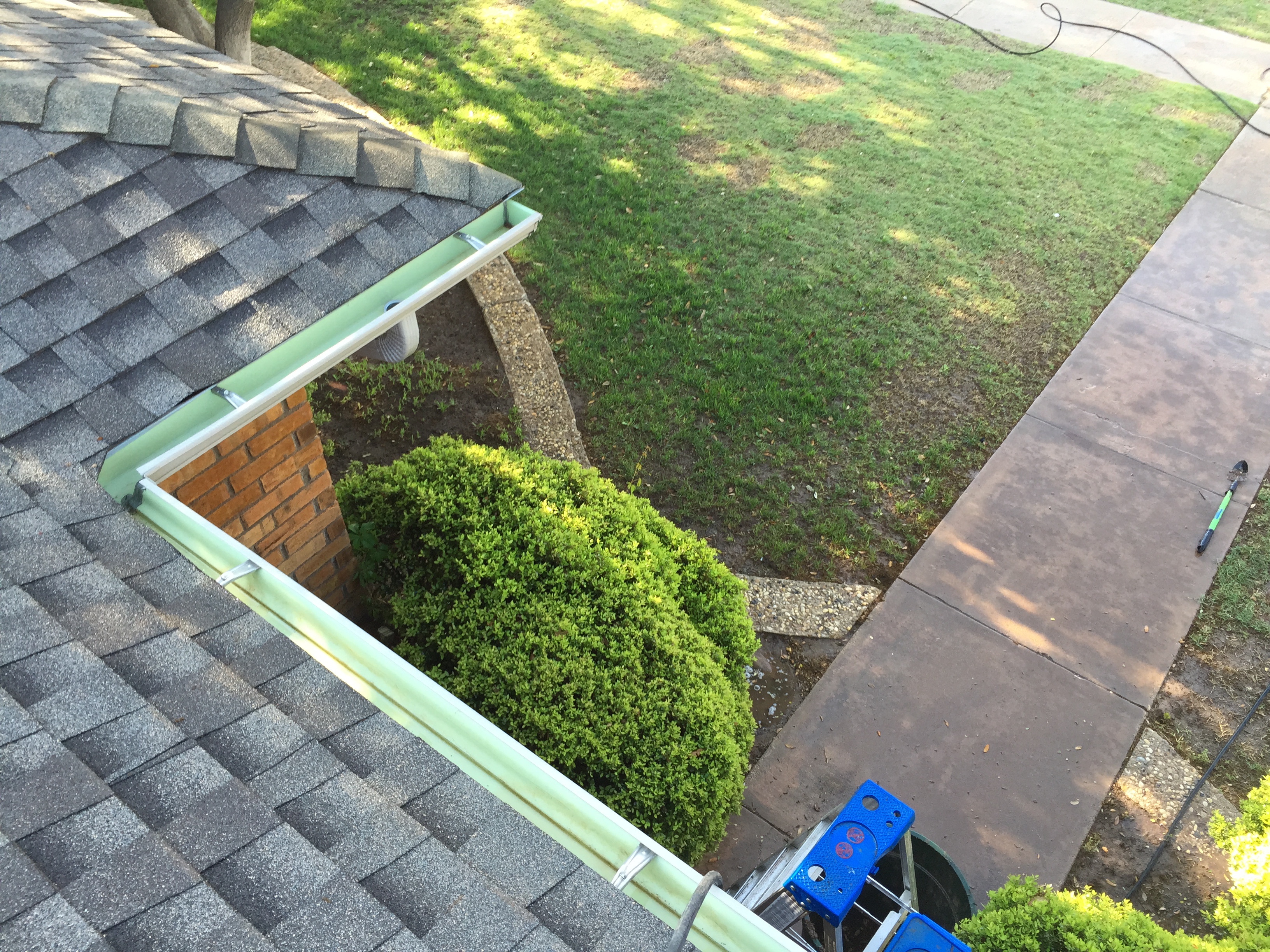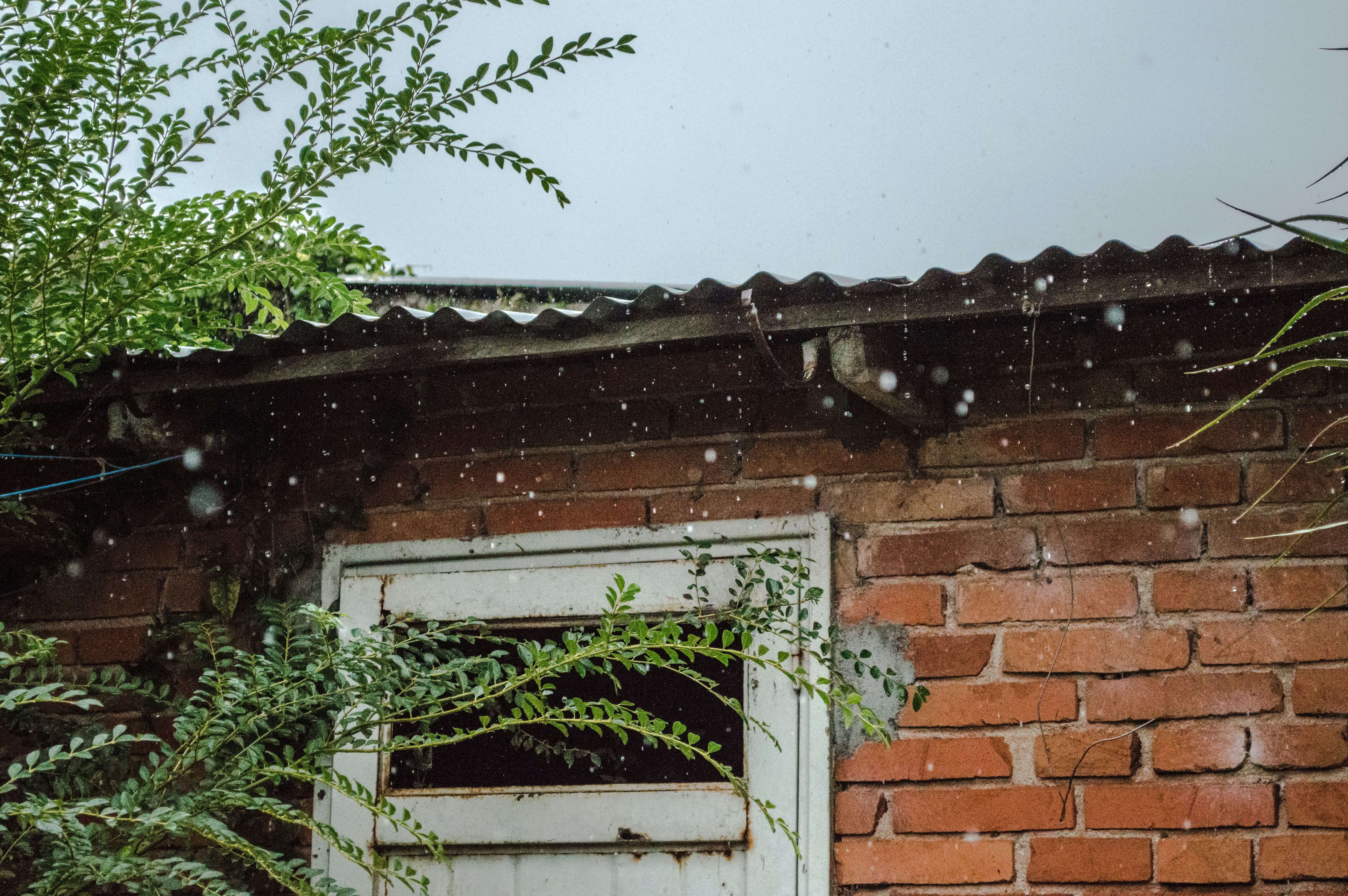 Contact Us
Do you have questions about concrete cleaning or parking lot washing? Contact us today.