Roof Soft Washing, Gutter Cleaning
American PowerWash Pros LLC sets the standard in soft washing roofs. Our process speaks for itself. We can professionally clean any type of roof without causing any damage whatsoever to the roof itself. It is an extremely low-pressure cleaning (under 100 PSI) in which biodegradable solution breaks down the visible molecules that hold the mold and stains to the roof. This method of cleaning will ensure your roof loses no granules during cleaning and will not cause any damage to your roof or property.
Gutter Cleaning
Gutter cleaning is very important for your home because it ensures proper drainage for your home during heavy rain. If gutters are not cleaned regularly they can become clogged with leaves and other debris causing improper drainage. Improper drainage can cause your foundation to heave (rise) or settle (sink) because of the standing water that has no place to go around the perimeter of the home. We make gutter cleaning easy and affordable. Our process is guaranteed to leave your home's gutters free flowing and ready to do their job for the next big rain.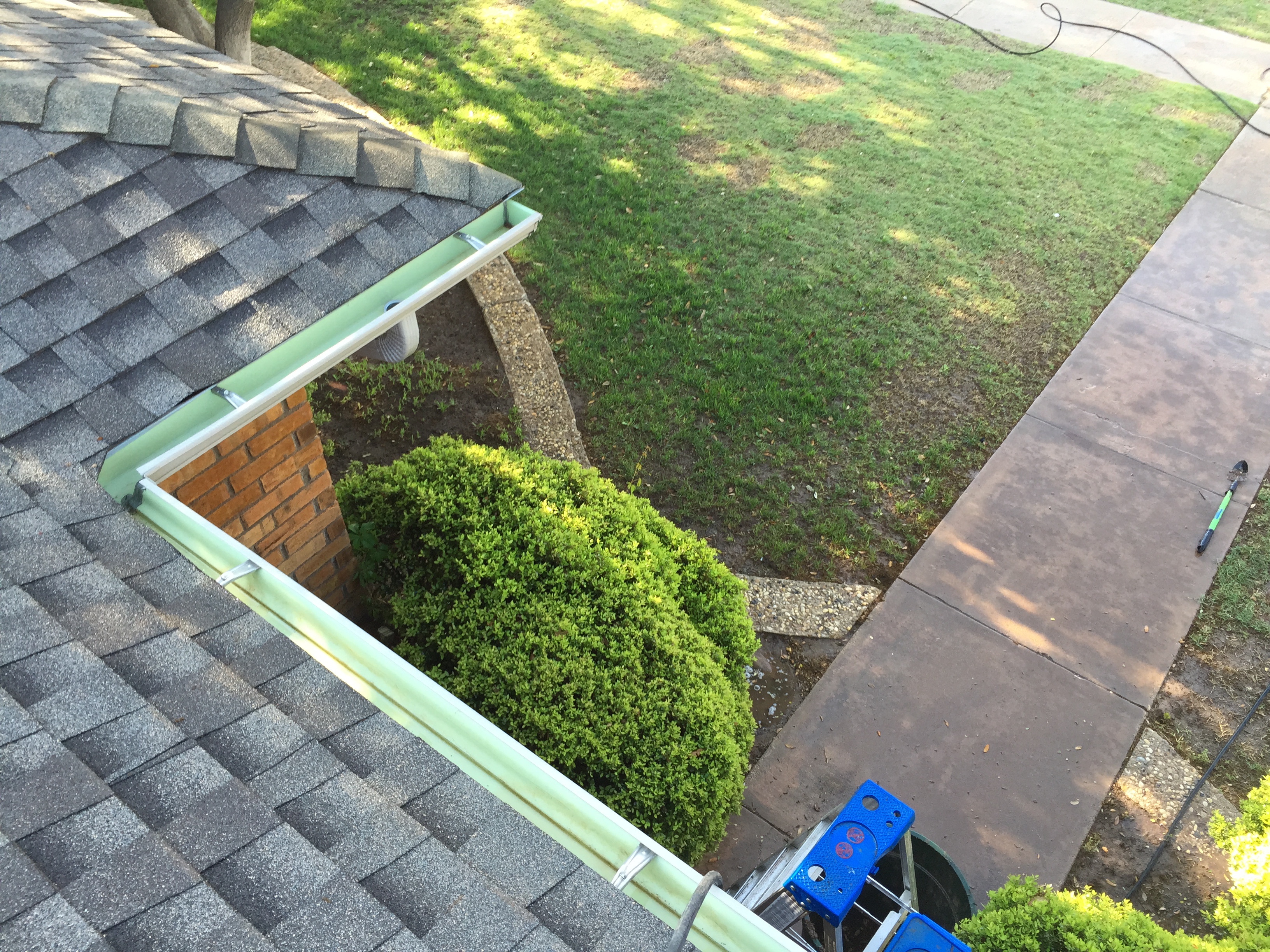 Contact Us
Do you have questions about concrete cleaning or parking lot washing? Contact us today.