Parking Lot and Concrete Cleaning - American PowerWash Pros LLC
Regardless of the season, streets should be clean for both residents and visitors alike. In the fall and winter, fallen leaves or limbs are unsightly, and in the warmer months, there tends to be more trash on the streets because more people are generally outside enjoying the weather. Street sweeping helps to keep the streets clean and helps reduce the likelihood of vehicle damage.
American Power Wash Pros in Dallas offers street sweeping. With state-of-the-art equipment and an experienced team of professionals, our goal is to help you keep your streets clean.
Why Street Sweep?
Not only does street sweeping keep your streets looking nice, but it also helps to keep pedestrians as well as drivers and passengers safe.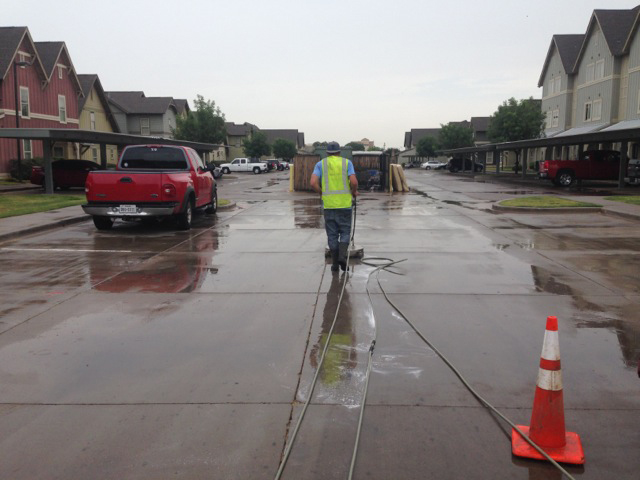 Contact Us
Do you have questions about concrete cleaning or parking lot washing? Contact us today.